As I wrote in this week's Through Line, my weekly letter to staff, school is "hope in action", especially in the first week of a new academic year. 
The rhythm of school life is a gift. We all have the opportunity to start afresh at the beginning of the new school year while also continuing where we left off with teaching and learning.
I love the first day back at IGS, marvelling at how tall our children have grown over the holidays and seeing those smiles!
We'd like to thank Uncle Jimmy who welcomed us to Gadigal Land and wished our community a wonderful year ahead with a smoking ceremony.
Throughout 2019, we'll be celebrating our 35th anniversary, and to build on the excitement, we have just unveiled new learning spaces at IGS, which will offer sensational opportunities, as well as provide spaces for our community to enjoy thought forums and other interrelated events.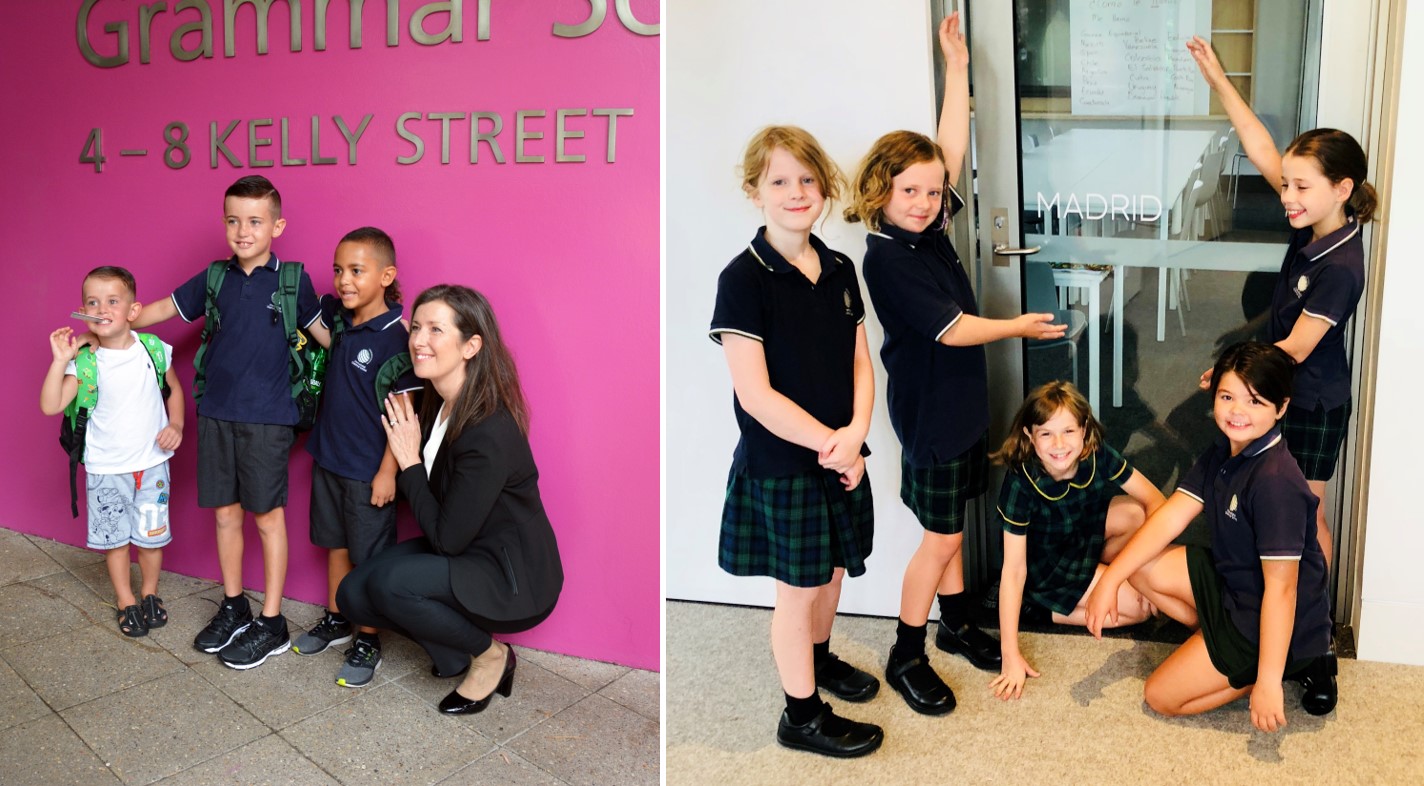 The Global Learning Centre now spans three levels of the Kerrie Murphy Building, presenting flexible classrooms, break-out spaces, quiet learning areas and more. The ground floor of the Wright Building has become The Imaginarium, a big open space with benches, rugs and bean bags. At the end of Term 1 there will be a prize for the teacher who uses The Imaginarium in the most inspired way for effective teaching and learning.
I've encouraged staff to take their students there and see what happens! It's exciting to envision the many ways in which our campus is being transformed.
The IGS Counsellors have relocated into a professional suite across the corridor from Student Reception in the main campus, making them more accessible to our students, and providing more space for discussions.
In preparing for the new academic year, all staff took part in The Effective Teacher Conference at the University of Sydney.
In addition, senior staff took part in The Higher Ground: Leadership Team Symposium in the Global Learning Centre.
We were fortunate to be joined by IGS parent and Relationships Australia NSW CEO Elisabeth Shaw for the Symposium, taking the opportunity to discuss effective and ethical leadership, motivation, courage, and maintaining curiosity in all aspects of their roles.
"There's something really important about staying fresh and challenging habits of practice," Elisabeth said.
"By asking yourself 'How do I get outside that view?' or 'How do I harness the diversity of my team?' you are willing to question yourself and your motivation, which in turn clarifies the role and purpose of the team."
Elisabeth's insights were engaging and deeply beneficial to our team in considering our roles and goals for the 2019.
We considered Dr Bruce Tuckman's 1965 theory of group dynamics, better known as his forming, storming, norming, performing model. In 1977 Tuckman added a fifth stage, adjourning. It's a simple and elegant framework for considering the dynamics of any group, especially the classroom, which is shaped by a number of forces throughout its life.
I continued the discussion from the Leadership Symposium, welcoming all staff in in this week's Through Line to consider how they will form their classes, set the norms, shape culture and set expectations this year.
Our new and refreshed learning spaces across the campus have sparked interest in this framework, and I am excited to see how all staff and students will collaborate in new ways at IGS.
Shauna Colnan
Principal