A Kindergarten Term 2 project was to create posters promoting a healthy habit.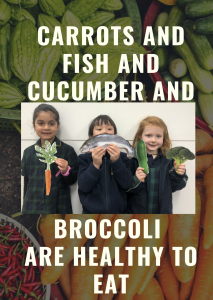 They used Canva software to complete their integrated topic: Healthy Mind, Body and Heart.
"They did a great job and we are very proud of them considering the importance of looking after our health after this term!" said Kindergarten Blue Home Class Teacher Christie Osmond.