Parents, carers, early childhood educators and community leaders around Australia joined in a virtual celebration throughout the week, to raise awareness and understanding of the importance of early learning.  
During the week, students, teachers, parents and carers at IGS reflected on the many enriching experiences, activities and moments that make up the teaching and learning program at our IGS Early Learning Centre.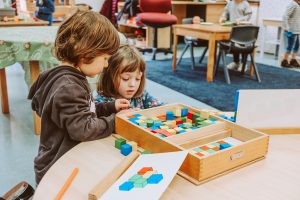 "High-quality early education and care supports children to be confident, enthusiastic learners, building a foundation for wellbeing and achievement throughout their lives – and reflects the beginning of many children's educational journey at IGS," Head of School Early Learning Sarah Herbert said.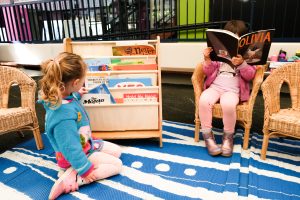 "Evidence tells us that when it comes to the wellbeing of children, getting it right early and often is important. We feel privileged to partner with families at Early Learning in the education and care of each child, as a community who recognise the importance of investing early and well.
"Children at Early Learning experience countless opportunities to join in high-quality, play-based learning experiences, rich in languages and music, to help each child on to a strong life trajectory."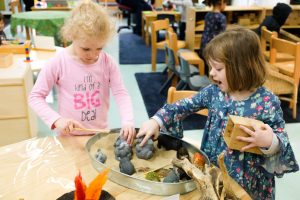 Ms Herbert said she was thrilled at the response of Early Learning families who in the past week have shared dozens of images of their child engaged in meaningful, everyday learning in their homes and community.
A series of photos are currently displayed in the Early Learning entryway of the Centre on the ground floor.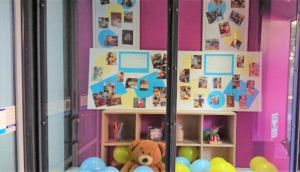 "Thank you for choosing IGS for your child's Early Learning program," Ms Herbert said.
IGS Parent Chirine Dada said: "Early learning is the first opportunity we get to explore and discover. To foster imagination, to build character and to develop confidence in ourselves. From the age of 0 to 4 years I have seen my daughter develop a real sense of self and a belonging to her environment (at home and school), and that's why it matters!"
Another community member: "The intense curiosity of childhood is a time to be treasured, when every activity, idea and exchange can influence the child's future for the better. The kindness, patience, expertise and enthusiasm of early learning educators and teachers is society's most valuable asset – a real investment in a better future for all."
We asked some of our Early Learning Educators what Early Learning means to them:
Victoria Willet: The Early Years are vital for forming our first sense of ourselves. Our awareness, attitudes, and beliefs are laid down for life. Am I safe? Do I belong? Am I capable?
As teachers, we are privileged to be a part of a young person's life, forming close relationships with them and their families. Before a child can learn they must form their own identity based on secure and respectful relationships.
Our IGS children and community are connected by culture. One that is enriched by understanding, respect and diversity. 
When we combine these relationships with our teaching expertise, knowledge of the curriculum and child development then the real 'magic' of teaching happens. 
Every day we teach emotional skills, mathematics, language, literacy, music, science, social skills, physical education and have lots of fun and laughter!
Elena Palmitessa:  I feel extremely lucky to be able to have such a fulfilling job. Children in early learning are in the age when they create a life-long passion for learning, curiosity and hunger for knowledge, but also, they form most of their social skills. Being emphatic, loving and generous are skills that once learned in the early years, will be with the children forever.
I love this Montessori quote: "The goal of early childhood education is to activate the child's own natural desire to learn."