The Group's fundraising campaign to purchase the Power Tracker began in 2017, and to launch it on International Day with the theme The Global Environment, was both timely and thrilling for the School.
"Sustainable Futures was created via a shared passion for the environment and the belief that IGS can be a lighthouse school in terms of sustainability," Will Salkeld of Year 12 said.
The Power Tracker the School's energy use, and provides real time energy usage insights, down to the minute.
Sustainability is at the heart of the School culture, and with our new Power Tracker, we hope to increase positive change in energy use.
Another successful sustainability activity on International Day was the IGS Clothes Swap. By passing on clothes, accessories and equipment to others, we are diverting materials from landfill, conserving resources and reducing the impact on the environment.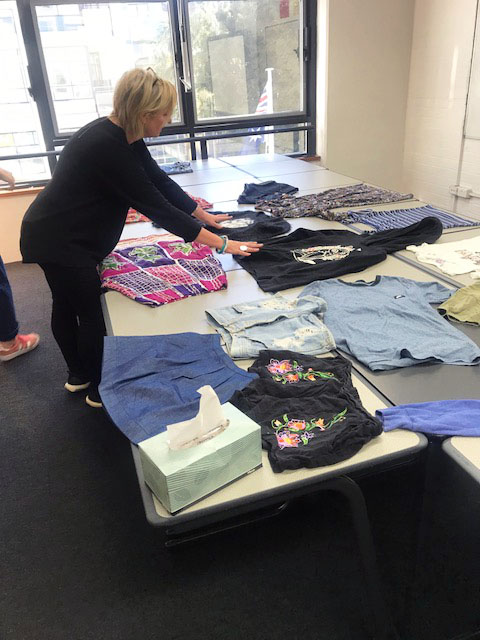 The Parents, Teachers and Friends (PTF) Association are eager to add a Clothes Swap to the end of year Sustainable Futures Fair, which will be held on Friday 30 November in the School Hall.
To continue the conversation on The War on Waste and how our school can contribute to sustainability initiatives, this International Day we released the IGS "keep cups", replacing the use of disposable cups.
This year's International Day provided an opportunity for the whole school to come together and consider our local and global environments. We also explored how environmental factors can impact and influence the development of cultures, and the amazing initiatives different countries are developing to solve their environmental problems.
With the ideas, discussions and activities that were initiated on International Day, we will now continue our sustainability journey and increase changes to reduce environmental injury.
View International Day 2018 images.