Acting Head of Library Services Karen McBride said a Secret Book Club was the perfect way to create a buzz about books and a sense of mystery.
"Year 5 and 6 students were invited to participate by volunteering to receive a mystery book wrapped in newspaper," Karen said.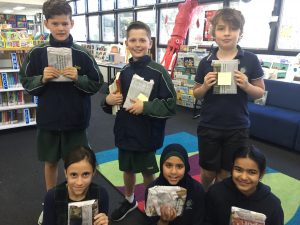 "The book cannot be unwrapped until the student leaves the library. After reading the book the students have agreed to provide a verbal report back to the class. The students were so excited to receive their mystery books and cannot wait to get started with their reading!"
International School Library Day is about promoting the ways school libraries enrich their communities.