High School students and their teachers remain energised, challenged and inspired by the project based learning (PBL) of our recent SAGE Week. What a triumph! Congratulations to all our students who have expressed their growing skills and understanding in myriad ways.
There's been a real buzz across the campus this week as we've wrapped up the school year! What a joy it was to shake the hands of each Year 2 child at the Kindergarten to Year 2 Speech Day and present them with their certificates. I love their boldness, their unabashed delight, their shyness and every other raw emotion that they show when they bound up on the stage to shake my hand.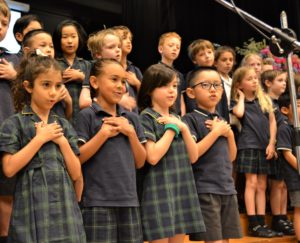 At the other end of their learning trajectory at IGS are our senior students now on exchange in France, Italy, Spain and Germany: confident, free and already having a great time.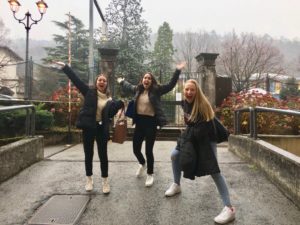 What a journey these students are on and how thrilling it is to anticipate the positive impact this experience will have on their language skills, not to mention their growing independence. I'm so happy for them!
Our students are a delight!  I am so proud of them all: a diverse group of children and young men and women, all at different stages of development, progressing beautifully here at IGS under the expert care of their teachers.
I encourage all students to take the opportunity to slow down a little these holidays, to reflect on personal highlights of 2017, to spend time in nature and with friends and family, to rest and read a good book.
I hope that parents, too, have the chance to take a break over the coming weeks, to accept these rare opportunities to truly relax and spend time with your children and celebrate their achievements.
It was absolutely exhilarating to watch our SAGE Program, now in its third year, become SAGE Week. To see Shakespearean actors, renowned opera singers and Australian composers sitting in our collaboration spaces, brainstorming and setting ambitious goals for Year 7 and Year 9 was a treat, as was seeing Year 8 and Year 10 students out in the world, exploring The Rocks and Tasmania, while Year 11 made the transition into Year 12. 
I am grateful to my colleagues for enabling extraordinary learning for all our students throughout 2017. They are already planning for 2018.
Heartfelt thanks to those in our community who have supported our beautiful school this year and affirmed me in my role. I have been moved by such kindness, especially over the past few weeks.
End-of-year events provide a wonderful opportunity to celebrate our unique school and impressive students.
Among my most inspiring engagements at this time of year is the opportunity to interview each of our 16 remarkable student leaders, and it will be my great pleasure to share with our community on Speech Night the names of our International Grammar School 2018 Head Girl and Head Boy.
I look forward to joining our community at Speech Night and during Picnic Day at Clifton Gardens.
I wish you a joyful holiday, looking forward to what 2018 may bring us all!
Shauna Colnan
Principal