"The Early Years Learning Framework places great emphasis on supporting young children's emerging understanding of sustainability," said IGS Preschool Teacher Jasmin Flyte.
"The underpinning ideals of the Framework not only reinforce the importance of sustainable practices, but strongly recommend that sustainability be 'embedded in all daily routines and practices' within early childhood settings, and that early childhood educators need to discuss with children that all 'living things are interconnected'.
"To investigate this concept of sustainable practices, we first look at what it means to recycle and compost."
Recycling is a simple way to teach young children about caring for their environment, whether it be in the classroom, at home, or outside. It also helps children learn where products come from, how they are made, and how they can be reused.
"We talked about soft plastics, and visited the idea of making disposable materials into something new, to be used again," Ms Flyte said.
"We also watched a marvellous video about soft plastic recycling which illustrated how they are collected, broken down, and given a new life."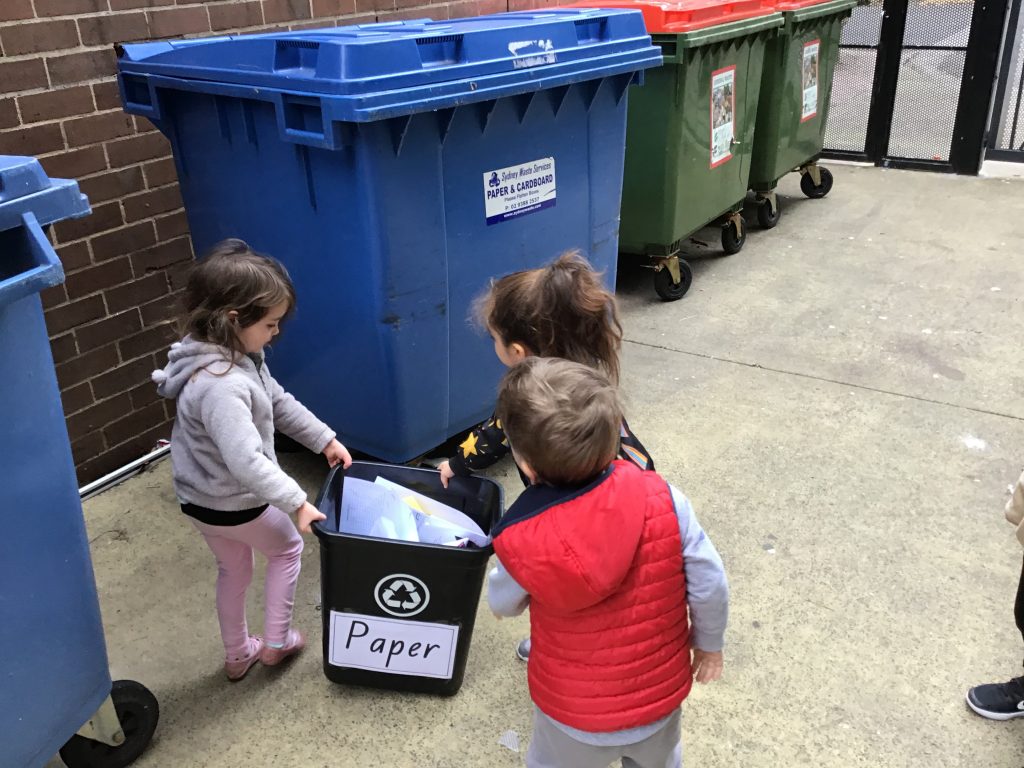 The students have also enjoyed taking compost to the large IGS compost bins, and exploring the rooftop garden.
These insights into sustainability have stemmed from a related Preschool project on kindness, which includes being kind, noticing kindness and sharing kindness.
"The more kindness that we can have in our classroom, our families, and the world, the better," Ms Flyte said. "The children are our future leaders."
What does kindness mean to our Preschool students?
Nonnika: Taking care of the toys of our friends
Zelda: Kindness is helping someone
Meika: Take care of our room
Jack: If a friend is upset, you can talk to them kindly
Hamish: Catch friends if they fall
Caitlin: Speak nicely
Conor: Help them build