This year's theme was "icons", and the level of detail in the students' and teachers' costumes and performances was thrilling.
Icons from various decades and worlds took to the stage to put on an enormous show.
"What I loved most about ArtsFest was seeing the way the students supported each other," said Head of Gura House Katie Salisbury.
"They came together to create something amazing in their House group, but they also cheered so loudly for their friends in competing Houses.
"It was an incredible day."
IGS thanks Australian Actor and Director and IGS parent Claudia Karvan for being part of the judging panel, and Theatresports legend Michael Gregory who hosted various ArtsFest categories.
All of the Houses entertained and wowed audiences with their talents, but it was Bamal House who were named winners of IGS 2018 ArtsFest.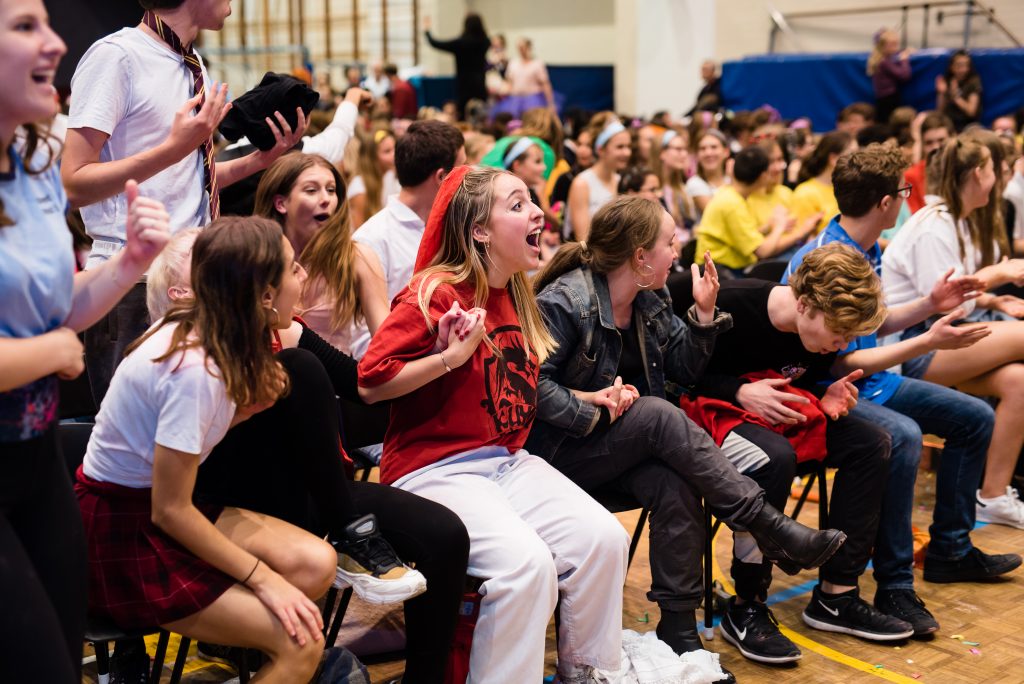 "I loved seeing the communal, kind and generous spirit that the event drew forth in my Bamal students," said Head of Bamal House Thom Marchbank.
"The opportunities it afforded the Student Leaders to manage a large-scale event, and the chance it gave the junior students to get involved and get to know their older peers and showcase their many talents was truly beautiful.
"There is a sense of solidarity in our diversity in Bamal that really comes through in ArtsFest."
ArtsFest is an annual whole High School event, where students compete in their House in categories of short film, theatre production, music, dance and poetry.